Xiao Chai Hu Tang (Minor Bupleurum), 8oz (8:1)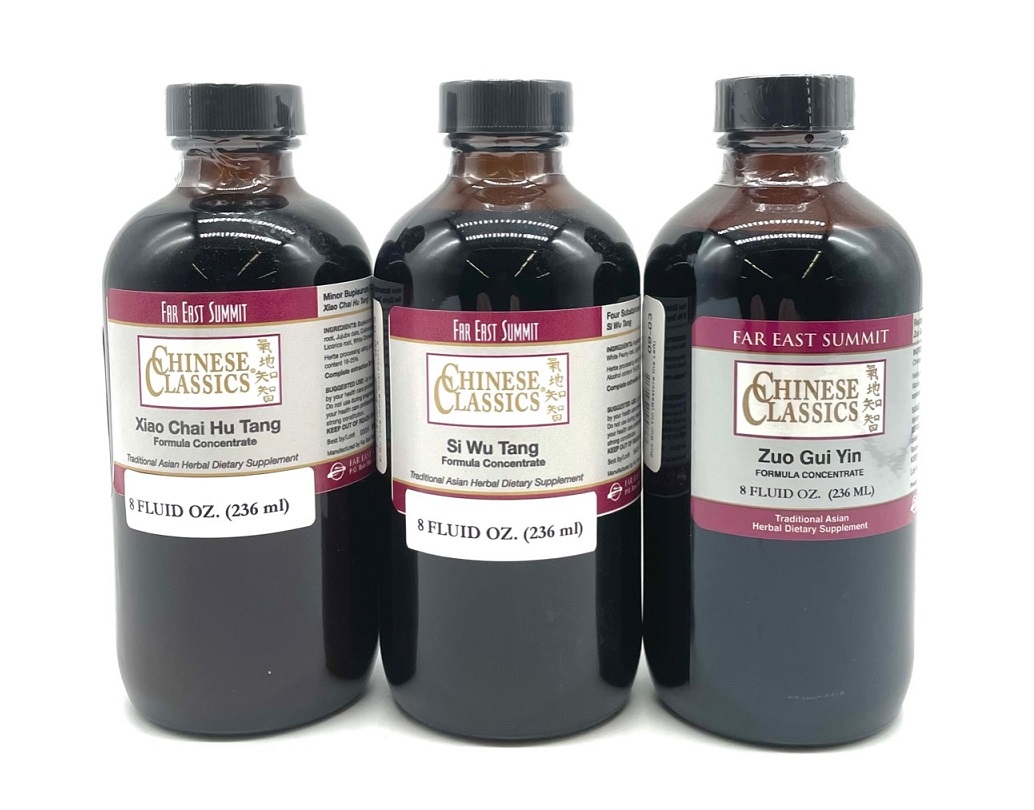 Xiao Chai Hu Tang (Minor Bupleurum), 8oz (8:1)
Description

Harmonizes and resolves the shaoyang.*

Complete extraction 8:1 liquid concentrate from Far East Summit processed using purified water and whole grain alcohol only. Alcohol content 16-25%.

Ingredients
Bupleurum root, Pinellia rhizome, Scutellaria (huang qin) root, Jujube date, Codonopsis root, Fresh Ginger rhizome, Chinese Licorice root, White Chinese Ginseng root.
There are no reviews, yet! If you've tried this item, share your experience.


Only registered customers can review items. Please sign in to review!
Please register/login first.