Vandal Chai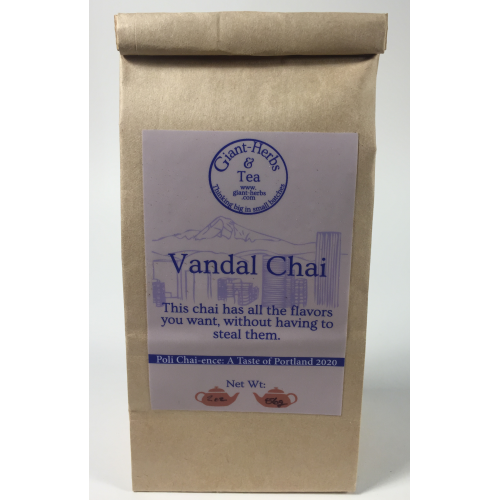 Description

This chai has all the flavors you want, without having to steal them.

Quickly and easily prepare this chai, then sit back and enjoy the fruits of your labor!

Poli Chai-ence Collection: Our Irreverent Limited Edition Single Year line: A Taste of Portland 2020

Ingredients

Organic Assam tea, Organic Cinnamon Chips, Organic Ginger, Organic Maca, Nutmeg, Licorice Root, Organic Clove.
There are no reviews, yet! If you've tried this item, share your experience.


Only registered customers can review items. Please sign in to review!
Please register/login first.