Tian Mu (green) Tea, organic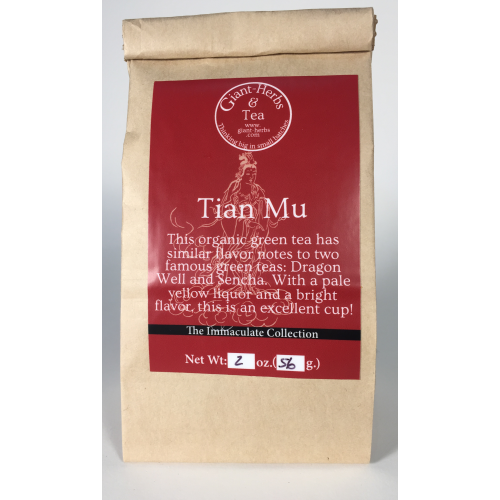 Tian Mu (green) Tea, organic
Description

This organic green tea has similar flavor notes to two famous green teas: Dragon Well and Sencha. With a pale yellow liquor and a bright flavor, this is an excellent cup!

In appearance and aroma we are reminded of Dragon Well. In taste, it has some of the same astringency as Sencha, without the bite that Sencha can sometimes have.

This organic green tea is manufactured using a minimum amount of processing which yields a tea color and aroma that is as close as possible to the fresh leaves.

Immaculate Collection: Our Permanent Tea Line

Ingredients

100% Organic Green (Camellia sinensis) tea.
There are no reviews, yet! If you've tried this item, share your experience.


Only registered customers can review items. Please sign in to review!
Please register/login first.