Selenite Heart, 2"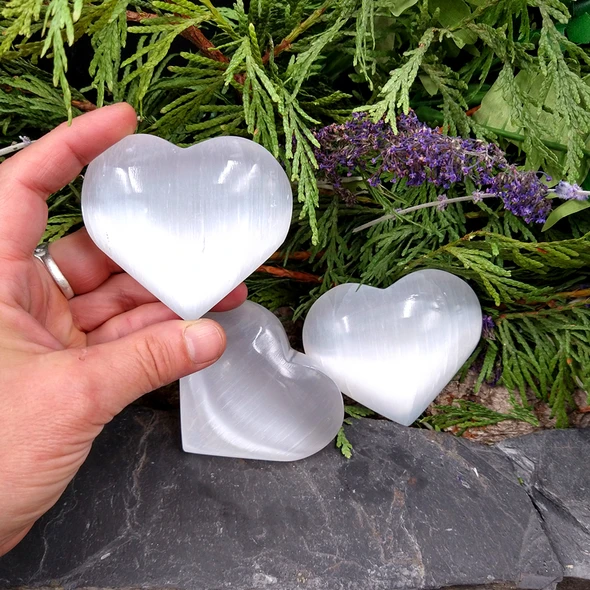 Selenite Heart, 2"
This item is temporarily out of stock from the manufacturer and cannot be ordered at this time. As far as we know, this item has not been discontinued at this time, so please check back later or scroll to the bottom of the page to select an alternate (if one is available). You can also click the envelope icon to signup for an email notification.

Expected Resupply Date: Unknown

Description

Chemical Composition: Ca SO4 . 2H20, Hydrous Calcium Sulfate (gypsum)
Hardness: 1 1/2 - 2
Metaphysical Properties: Mental clarity, insight, awareness. In meditation, can be used as a tool to aid in accessing past and future lives, by gently rubbing the stone. Beneficial to the spinal column and skeletal system, muscular structure, and cellular structure.
Corresponding Astrological Signs: Taurus
Corresponding Chakra: Crown Chakra
There are no reviews, yet! If you've tried this item, share your experience.


Only registered customers can review items. Please sign in to review!
Please register/login first.