.20x30mm - Seirin J-ProPak10 Acupuncture Needle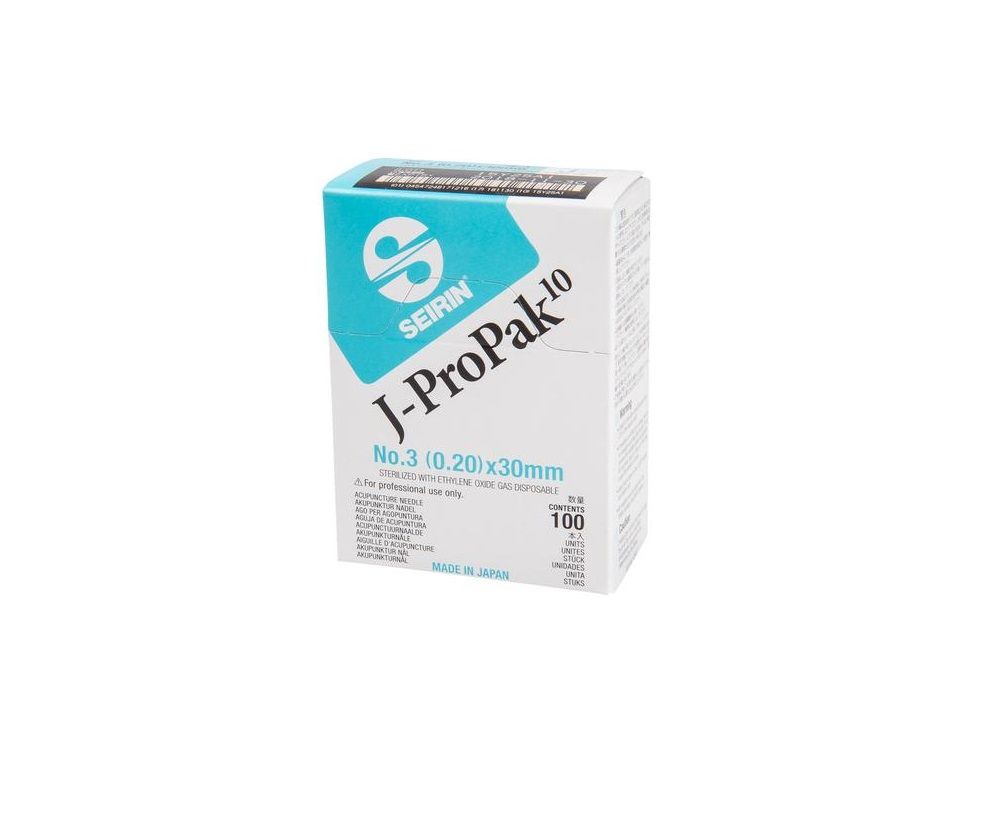 .20x30mm - Seirin J-ProPak10 Acupuncture Needle
SKU
Seirin138
Brand
Seirin J-Propak10 Acupuncture Needles
Unit Size
100 needles per box
Contraindications
This needle is approved by Health Canada
Silicone Coating
yes
Recommendations

Volume Discounts:
10-19 Boxes Save 5% - $10.92
20+ Boxes Save 10% - $10.35

CAUTION
Federal law restricts this device to sale by or on the order of qualified practitioners of acupuncture determined by the States.
| | |
| --- | --- |
| Description | The world's most popular acupuncture needle is now available in a user-friendly 10-pack. J-ProPak10 needles are made from the highest quality stainless steel and feature a lightweight, comfort grip, 2.0 x 20 mm plastic handle that is color coded for easy gauge identification. It continues the J-Type's tradition of gentle, painless and stress-free acupuncture but also features an easy open multi-pack, that allows for easy access to 10 needles at a time. The ProPak 10 blister pack also converts into a functional dispenser that can rest on a treatment tray or other surface, keeping the needles sterile and easily accessible during treatment. Each blister pack contains 10 plastic handle needles and one polypropylene guide tube. |
There are no reviews, yet! If you've tried this item, share your experience.


Only registered customers can review items. Please sign in to review!
Please register/login first.