Indole-3-Carbinol, 400 mg (120 capsules)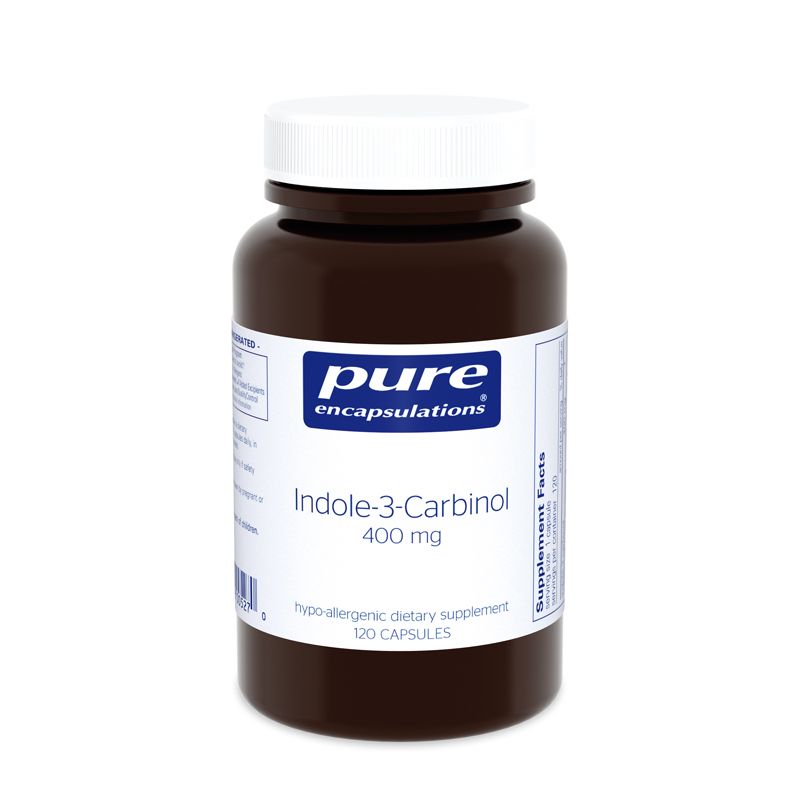 Indole-3-Carbinol, 400 mg (120 capsules)
| | |
| --- | --- |
| SKU | P227A-400-120 |
| Brand | Pure Encapsulations |
| Unit Size | 120 vegetarian capsules |
| Dosage | 1 capsule, 1-2 times daily, with meals. |
| Contraindications | Not to be taken by pregnant and lactating women. |
| Recommendations | Also available in 60 capsule size |
| English name | Indole-3-Carbinol, 400 mg |
Description

Supports healthy breast, cervical and prostate cell function*
Indole-3-Carbinol is naturally found in vegetables including broccoli, brussel sprouts sprouts and cabbage
Made with hypoallergenic, vegan ingredients*

Indole-3-Carbinol dietary supplement provides compounds found in vegetables to help support healthy breast, cervical and prostate cells.*

Certified Gluten-Free by the Gluten-Free Certification Organization, www.gluten.org‡

Gluten Free

GMO Free

Vegan

Vegetarian

Ingredients

Supplement Facts

Amount Per Serving

Each (size 0) vegetarian capsule contains:

Indole-3-carbinol400 mg

Other ingredients: vegetarian capsule (cellulose, water), hypoallergenic plant fiber (cellulose)

This formula requires refrigeration.
Not to be taken by pregnant or lactating women.
There are no reviews, yet! If you've tried this item, share your experience.


Only registered customers can review items. Please sign in to review!
Please register/login first.