Hoxsey-Like Formula, 16 oz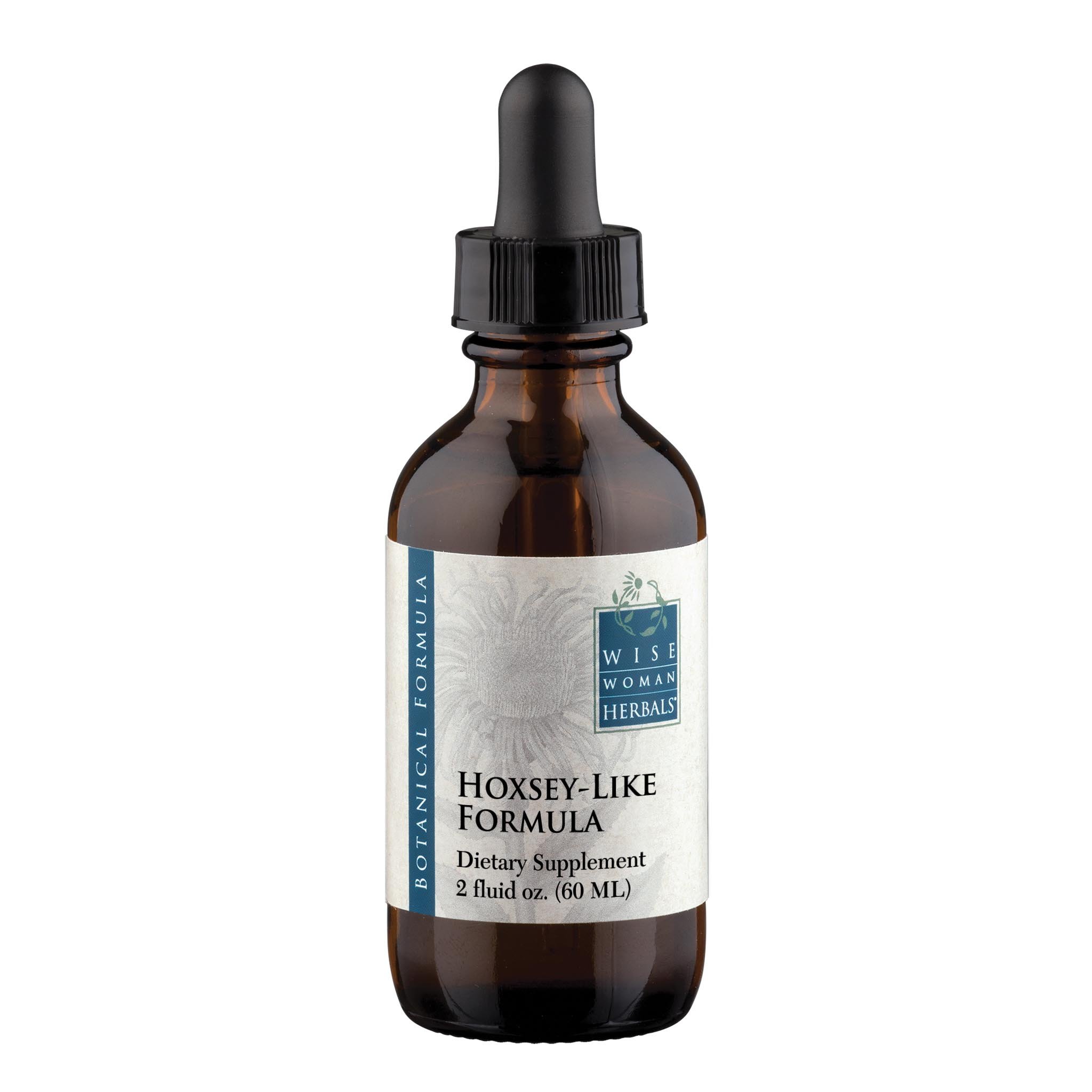 Hoxsey-Like Formula, 16 oz
| | |
| --- | --- |
| SKU | WWH316-16 |
| Brand | Wise Woman Herbals |
| Unit Size | 16 fl oz |
| Dosage | Take 20-60 drops, 1-3 times per day. (Note: Dropper included with 1 & 2 ounce size only.) |
| Contraindications | Best taken with food to reduce stomach upset. Not for use in those with a history of hypertension unless under the guidance of a qualified healthcare practitioner. Do not use if allergic to iodine (see Hoxsey-like formula-without potassium iodide). Not for use in pregnancy or while nursing. |
| Recommendations | Note: Dropper included with 1 & 2 ounce size only. |
Description
Supports normal healthy glandular, lymphatic, and immune system function while promoting normal healthy blood.*
Ingredients

Trifolium pratense (red clover)

Glycyrrhiza glabra (licorice)

Arctium lappa (burdock)

Mahonia spp. (Oregon grape)

Rhamnus purshiana (cascara sagrada)

Rhamnus frangula (buckthorn)

Phytolacca americana (poke)

Stillingia sylvatica (queen's root)

Zanthoxylum clava-herculis (southern prickly ash)

Baptisia tinctoria (wild indigo)

in a 5% solution of potassium iodide in a base of organic alcohol, spring water and vegetable glycerine.
There are no reviews, yet! If you've tried this item, share your experience.


Only registered customers can review items. Please sign in to review!
Please register/login first.